[vc_row type="full_width_background" full_screen_row_position="middle" column_margin="default" column_direction="default" column_direction_tablet="default" column_direction_phone="default" bg_image="498″ bg_image_phone="368″ bg_position="center center" background_image_loading="default" bg_repeat="no-repeat" scene_position="center" top_padding="16%" bottom_padding="16%" text_color="light" text_align="left" row_border_radius="none" row_border_radius_applies="bg" overflow="visible" color_overlay="#0c0c0c" overlay_strength="0.5″ gradient_direction="left_to_right" shape_divider_position="bottom" shape_divider_height="350″ bg_image_animation="none" shape_type="mountains" gradient_type="default"][vc_column column_padding="no-extra-padding" column_padding_tablet="inherit" column_padding_phone="inherit" column_padding_position="all" column_element_direction_desktop="default" column_element_spacing="default" desktop_text_alignment="default" tablet_text_alignment="default" phone_text_alignment="default" background_color_opacity="1″ background_hover_color_opacity="1″ column_backdrop_filter="none" column_shadow="none" column_border_radius="none" column_link_target="_self" column_position="default" gradient_direction="left_to_right" overlay_strength="0.3″ width="1/4″ tablet_width_inherit="default" animation_type="default" bg_image_animation="none" border_type="simple" column_border_width="none" column_border_style="solid"][/vc_column][vc_column column_padding="no-extra-padding" column_padding_tablet="inherit" column_padding_phone="inherit" column_padding_position="all" column_element_direction_desktop="default" column_element_spacing="default" centered_text="true" desktop_text_alignment="default" tablet_text_alignment="default" phone_text_alignment="default" background_color_opacity="1″ background_hover_color_opacity="1″ column_backdrop_filter="none" column_shadow="none" column_border_radius="none" column_link_target="_self" column_position="default" gradient_direction="left_to_right" overlay_strength="0.3″ width="1/2″ tablet_width_inherit="default" animation_type="default" enable_animation="true" animation="zoom-out" animation_easing="default" bg_image_animation="none" border_type="simple" column_border_width="none" column_border_style="solid"][vc_custom_heading text="One Voice, One Story, One Hope" font_container="tag:h4|font_size:20|text_align:center|color:rgba(255%2C255%2C255%2C0.7)|line_height:36px" use_theme_fonts="yes"][vc_custom_heading text="Diamond Ecoute" font_container="tag:h1|font_size:53px|text_align:center|line_height:58px" use_theme_fonts="yes" css=".vc_custom_1688374185318{padding-right: 6% !important;padding-bottom: 10px !important;padding-left: 6% !important;}"][vc_column_text]Our dedicated team of Diamond volunteers offers free telephone consultations, face-to-face listening time, and emotional support.[/vc_column_text][nectar_btn size="jumbo" button_style="regular" button_color_2="Accent-Color" icon_family="default_arrow" url="https://diamondecoute.com/contact/" text="Start Your Journey" margin_top="40″ margin_right="20″ margin_left="20″][/vc_column][vc_column column_padding="no-extra-padding" column_padding_tablet="inherit" column_padding_phone="inherit" column_padding_position="all" column_element_direction_desktop="default" column_element_spacing="default" desktop_text_alignment="default" tablet_text_alignment="default" phone_text_alignment="default" background_color_opacity="1″ background_hover_color_opacity="1″ column_backdrop_filter="none" column_shadow="none" column_border_radius="none" column_link_target="_self" column_position="default" gradient_direction="left_to_right" overlay_strength="0.3″ width="1/4″ tablet_width_inherit="default" animation_type="default" bg_image_animation="none" border_type="simple" column_border_width="none" column_border_style="solid"][/vc_column][/vc_row][vc_row type="full_width_content" full_screen_row_position="middle" column_margin="default" equal_height="yes" content_placement="middle" column_direction="default" column_direction_tablet="column_reverse" column_direction_phone="column_reverse" scene_position="center" top_padding="4%" constrain_group_1="yes" bottom_padding="4%" left_padding_tablet="8%" constrain_group_4="yes" right_padding_tablet="8%" top_padding_phone="15%" constrain_group_5="yes" bottom_padding_phone="15%" text_color="dark" text_align="left" row_border_radius="none" row_border_radius_applies="bg" overflow="visible" id="intro" advanced_gradient_angle="0″ overlay_strength="0.3″ gradient_direction="left_to_right" shape_divider_position="bottom" bg_image_animation="none" gradient_type="default" shape_type=""][vc_column column_padding="padding-8-percent" column_padding_tablet="no-extra-padding" column_padding_phone="no-extra-padding" column_padding_position="all" column_element_direction_desktop="default" column_element_spacing="default" desktop_text_alignment="default" tablet_text_alignment="default" phone_text_alignment="default" background_color_opacity="1″ background_hover_color_opacity="1″ column_backdrop_filter="none" column_shadow="none" column_border_radius="none" column_link_target="_self" column_position="default" advanced_gradient_angle="0″ gradient_direction="left_to_right" overlay_strength="0.3″ width="1/2″ tablet_width_inherit="default" animation_type="default" bg_image_animation="none" border_type="simple" column_border_width="none" column_border_style="solid" gradient_type="default"][vc_row_inner column_margin="none" column_direction="default" column_direction_tablet="default" column_direction_phone="default" bottom_padding="10″ top_padding_tablet="8%" text_align="left" row_position="default" row_position_tablet="inherit" row_position_phone="inherit" overflow="visible" pointer_events="all"][vc_column_inner column_padding="no-extra-padding" column_padding_tablet="inherit" column_padding_phone="inherit" column_padding_position="all" column_element_direction_desktop="default" column_element_spacing="default" desktop_text_alignment="default" tablet_text_alignment="default" phone_text_alignment="default" background_color_opacity="1″ background_hover_color_opacity="1″ column_backdrop_filter="none" column_shadow="none" column_border_radius="none" column_link_target="_self" overflow="visible" gradient_direction="left_to_right" overlay_strength="0.3″ width="1/1″ tablet_width_inherit="default" animation_type="default" enable_animation="true" animation="fade-in-from-bottom" animation_easing="default" bg_image_animation="none" border_type="simple" column_border_width="none" column_border_style="solid" gradient_type="default"][vc_column_text]#MentalHealthAwareness[/vc_column_text][/vc_column_inner][/vc_row_inner][split_line_heading animation_type="line-reveal-by-space" font_style="h2″ text_color="#000000″ line_reveal_by_space_text_effect="default" stagger_animation="true" content_alignment="default" mobile_content_alignment="inherit" link_target="_self" text_content="One Voice, One Story, One Hope" font_size="3vw"][/split_line_heading][vc_row_inner column_margin="none" column_direction="default" column_direction_tablet="default" column_direction_phone="default" right_padding_tablet="25%" right_padding_phone="0″ text_align="left" row_position="default" row_position_tablet="inherit" row_position_phone="inherit" overflow="visible" pointer_events="all"][vc_column_inner column_padding="no-extra-padding" column_padding_tablet="inherit" column_padding_phone="inherit" column_padding_position="all" column_element_direction_desktop="default" column_element_spacing="0px" desktop_text_alignment="default" tablet_text_alignment="default" phone_text_alignment="default" background_color_opacity="1″ background_hover_color_opacity="1″ column_backdrop_filter="none" column_shadow="none" column_border_radius="none" column_link_target="_self" overflow="visible" advanced_gradient_angle="0″ gradient_direction="left_to_right" overlay_strength="0.3″ width="1/1″ tablet_width_inherit="default" animation_type="default" enable_animation="true" animation="fade-in-from-bottom" animation_easing="default" bg_image_animation="none" border_type="simple" column_border_width="none" column_border_style="solid" gradient_type="default"][split_line_heading animation_type="line-reveal-by-space" font_style="p" line_reveal_by_space_text_effect="none" content_alignment="default" mobile_content_alignment="inherit" link_target="_self" text_content="It's time to embrace your uniqueness, express your thoughts, and find hope within yourself. With Diamond Ecoute, you're not alone. We're here to listen, support, and guide you on your journey towards healing and well-being." font_size="1.1vw" font_line_height="1.7″ font_size_tablet="18px" font_size_phone="16px"][/split_line_heading][/vc_column_inner][/vc_row_inner][vc_row_inner column_margin="none" column_direction="default" column_direction_tablet="default" column_direction_phone="default" top_padding="50″ top_padding_tablet="30″ text_align="left" row_position="default" row_position_tablet="inherit" row_position_phone="inherit" overflow="visible" pointer_events="all"][vc_column_inner column_padding="no-extra-padding" column_padding_tablet="inherit" column_padding_phone="inherit" column_padding_position="all" column_element_direction_desktop="default" column_element_spacing="0px" desktop_text_alignment="default" tablet_text_alignment="default" phone_text_alignment="default" background_color_opacity="1″ background_hover_color_opacity="1″ column_backdrop_filter="none" column_shadow="none" column_border_radius="none" column_link_target="_self" overflow="visible" advanced_gradient_angle="0″ gradient_direction="left_to_right" overlay_strength="0.3″ width="1/3″ tablet_width_inherit="small_desktop" animation_type="default" bg_image_animation="none" border_type="simple" column_border_width="none" column_border_style="solid" gradient_type="default" offset="vc_col-xs-4″][split_line_heading animation_type="line-reveal-by-space" font_style="h2″ line_reveal_by_space_text_effect="default" content_alignment="default" mobile_content_alignment="inherit" link_target="_self" text_content="10+" font_size="2.5vw" font_line_height="1″ animation_delay="200″][/split_line_heading][split_line_heading animation_type="line-reveal-by-space" font_style="p" line_reveal_by_space_text_effect="default" stagger_animation="true" content_alignment="default" mobile_content_alignment="inherit" link_target="_self" text_content="Years of experience" font_size="1.1vw" font_line_height="1.5″ animation_delay="300″ max_width="60%" font_size_tablet="16px" font_size_phone="13px"][/split_line_heading][/vc_column_inner][vc_column_inner column_padding="no-extra-padding" column_padding_tablet="inherit" column_padding_phone="inherit" column_padding_position="all" column_element_direction_desktop="default" column_element_spacing="0px" desktop_text_alignment="default" tablet_text_alignment="default" phone_text_alignment="default" background_color_opacity="1″ background_hover_color_opacity="1″ column_backdrop_filter="none" column_shadow="none" column_border_radius="none" column_link_target="_self" overflow="visible" advanced_gradient_angle="0″ gradient_direction="left_to_right" overlay_strength="0.3″ width="1/3″ tablet_width_inherit="small_desktop" animation_type="default" bg_image_animation="none" border_type="simple" column_border_width="none" column_border_style="solid" gradient_type="default" offset="vc_col-xs-4″][split_line_heading animation_type="line-reveal-by-space" font_style="h2″ line_reveal_by_space_text_effect="default" content_alignment="default" mobile_content_alignment="inherit" link_target="_self" text_content="100s" font_size="2.5vw" font_line_height="1″ animation_delay="200″][/split_line_heading][split_line_heading animation_type="line-reveal-by-space" font_style="p" line_reveal_by_space_text_effect="default" stagger_animation="true" content_alignment="default" mobile_content_alignment="inherit" link_target="_self" text_content="People Helped" font_size="1.1vw" font_line_height="1.5″ max_width="55%" animation_delay="300″ font_size_tablet="16px" font_size_phone="13px"][/split_line_heading][/vc_column_inner][vc_column_inner column_padding="no-extra-padding" column_padding_tablet="inherit" column_padding_phone="inherit" column_padding_position="all" column_element_direction_desktop="default" column_element_spacing="default" desktop_text_alignment="default" tablet_text_alignment="default" phone_text_alignment="default" background_color_opacity="1″ background_hover_color_opacity="1″ column_backdrop_filter="none" column_shadow="none" column_border_radius="none" column_link_target="_self" overflow="visible" advanced_gradient_angle="0″ gradient_direction="left_to_right" overlay_strength="0.3″ width="1/3″ tablet_width_inherit="default" animation_type="default" bg_image_animation="none" border_type="simple" column_border_width="none" column_border_style="solid" gradient_type="default" offset="vc_hidden-sm vc_hidden-xs"][/vc_column_inner][/vc_row_inner][/vc_column][vc_column column_padding="no-extra-padding" column_padding_tablet="inherit" column_padding_phone="inherit" column_padding_position="all" column_element_direction_desktop="default" column_element_spacing="0px" desktop_text_alignment="default" tablet_text_alignment="default" phone_text_alignment="default" background_color_opacity="1″ background_hover_color_opacity="1″ column_backdrop_filter="none" column_shadow="none" column_border_radius="none" column_link_target="_self" column_position="default" advanced_gradient_angle="0″ gradient_direction="left_to_right" overlay_strength="0.3″ width="1/2″ tablet_width_inherit="default" animation_type="default" bg_image_animation="none" border_type="simple" column_border_width="none" column_border_style="solid" gradient_type="default"]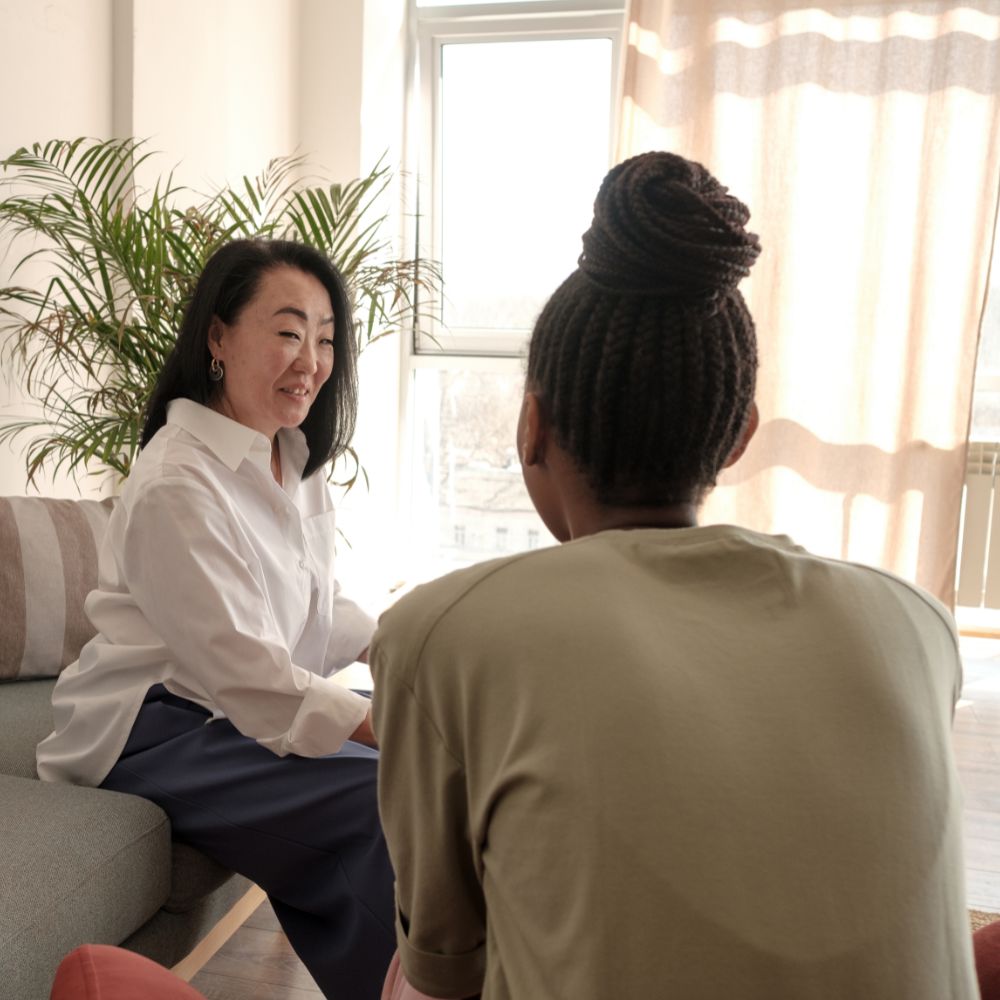 [/vc_column][/vc_row][vc_row type="full_width_background" full_screen_row_position="middle" column_margin="default" column_direction="default" column_direction_tablet="default" column_direction_phone="default" bg_color="#f7f7f7″ scene_position="center" top_padding="6%" text_color="dark" text_align="left" row_border_radius="none" row_border_radius_applies="bg" overflow="visible" overlay_strength="0.3″ gradient_direction="left_to_right" shape_divider_position="bottom" bg_image_animation="none" shape_type="" gradient_type="default"][vc_column column_padding="no-extra-padding" column_padding_tablet="inherit" column_padding_phone="inherit" column_padding_position="all" column_element_direction_desktop="default" column_element_spacing="default" desktop_text_alignment="default" tablet_text_alignment="default" phone_text_alignment="default" background_color_opacity="1″ background_hover_color_opacity="1″ column_backdrop_filter="none" column_shadow="none" column_border_radius="none" column_link_target="_self" column_position="default" gradient_direction="left_to_right" overlay_strength="0.3″ width="1/3″ tablet_width_inherit="default" animation_type="default" enable_animation="true" animation="grow-in" animation_easing="default" bg_image_animation="none" border_type="simple" column_border_width="none" column_border_style="solid"][/vc_column][vc_column column_padding="no-extra-padding" column_padding_tablet="inherit" column_padding_phone="inherit" column_padding_position="all" column_element_direction_desktop="default" column_element_spacing="default" desktop_text_alignment="default" tablet_text_alignment="default" phone_text_alignment="default" background_color_opacity="1″ background_hover_color_opacity="1″ column_backdrop_filter="none" column_shadow="none" column_border_radius="none" column_link_target="_self" column_position="default" gradient_direction="left_to_right" overlay_strength="0.3″ width="1/3″ tablet_width_inherit="default" animation_type="default" enable_animation="true" animation="grow-in" animation_easing="default" bg_image_animation="none" border_type="simple" column_border_width="none" column_border_style="solid" delay="100″][vc_column_text]
What we live by
[/vc_column_text][/vc_column][vc_column column_padding="no-extra-padding" column_padding_tablet="inherit" column_padding_phone="inherit" column_padding_position="all" column_element_direction_desktop="default" column_element_spacing="default" desktop_text_alignment="default" tablet_text_alignment="default" phone_text_alignment="default" background_color_opacity="1″ background_hover_color_opacity="1″ column_backdrop_filter="none" column_shadow="none" column_border_radius="none" column_link_target="_self" column_position="default" gradient_direction="left_to_right" overlay_strength="0.3″ width="1/3″ tablet_width_inherit="default" animation_type="default" enable_animation="true" animation="grow-in" animation_easing="default" bg_image_animation="none" border_type="simple" column_border_width="none" column_border_style="solid" delay="200″][/vc_column][/vc_row][vc_row type="full_width_background" full_screen_row_position="middle" column_margin="default" column_direction="default" column_direction_tablet="default" column_direction_phone="default" bg_color="#f7f7f7″ scene_position="center" bottom_padding="2%" text_color="dark" text_align="left" row_border_radius="none" row_border_radius_applies="bg" overflow="visible" overlay_strength="0.3″ gradient_direction="left_to_right" shape_divider_position="bottom" bg_image_animation="none" shape_type="" gradient_type="default"][vc_column column_padding="no-extra-padding" column_padding_tablet="inherit" column_padding_phone="inherit" column_padding_position="all" column_element_direction_desktop="default" column_element_spacing="default" desktop_text_alignment="default" tablet_text_alignment="default" phone_text_alignment="default" background_color_opacity="1″ background_hover_color_opacity="1″ column_backdrop_filter="none" column_shadow="none" column_border_radius="none" column_link_target="_self" column_position="default" gradient_direction="left_to_right" overlay_strength="0.3″ width="1/3″ tablet_width_inherit="default" animation_type="default" enable_animation="true" animation="grow-in" animation_easing="default" bg_image_animation="none" border_type="simple" column_border_width="none" column_border_style="solid"][fancy_box box_style="color_box_hover" icon_family="none" color="accent-color" color_box_hover_overlay_opacity="default" box_alignment="left" border_radius="default" image_loading="default" min_height="200″]
Empathy
We believe in the power of empathy and strive to understand the experiences, emotions, and challenges of every Diamond individual we support.[/fancy_box][/vc_column][vc_column column_padding="no-extra-padding" column_padding_tablet="inherit" column_padding_phone="inherit" column_padding_position="all" column_element_direction_desktop="default" column_element_spacing="default" desktop_text_alignment="default" tablet_text_alignment="default" phone_text_alignment="default" background_color_opacity="1″ background_hover_color_opacity="1″ column_backdrop_filter="none" column_shadow="none" column_border_radius="none" column_link_target="_self" column_position="default" gradient_direction="left_to_right" overlay_strength="0.3″ width="1/3″ tablet_width_inherit="default" animation_type="default" enable_animation="true" animation="grow-in" animation_easing="default" bg_image_animation="none" border_type="simple" column_border_width="none" column_border_style="solid" delay="100″][fancy_box box_style="color_box_hover" icon_family="none" color="accent-color" color_box_hover_overlay_opacity="default" box_alignment="left" border_radius="default" image_loading="default" min_height="200″]
Confidentiality
Your privacy is of utmost importance to us. We maintain strict confidentiality to create a safe and trustworthy environment for you to share your thoughts and feelings.[/fancy_box][/vc_column][vc_column column_padding="no-extra-padding" column_padding_tablet="inherit" column_padding_phone="inherit" column_padding_position="all" column_element_direction_desktop="default" column_element_spacing="default" desktop_text_alignment="default" tablet_text_alignment="default" phone_text_alignment="default" background_color_opacity="1″ background_hover_color_opacity="1″ column_backdrop_filter="none" column_shadow="none" column_border_radius="none" column_link_target="_self" column_position="default" gradient_direction="left_to_right" overlay_strength="0.3″ width="1/3″ tablet_width_inherit="default" animation_type="default" enable_animation="true" animation="grow-in" animation_easing="default" bg_image_animation="none" border_type="simple" column_border_width="none" column_border_style="solid" delay="200″][fancy_box box_style="color_box_hover" icon_family="none" color="accent-color" color_box_hover_overlay_opacity="default" box_alignment="left" border_radius="default" image_loading="default" min_height="200″]
Non-judgment
We approach each Diamond individual with an open mind, free from judgment or bias. We respect and value your unique journey, regardless of race, gender, age, or background.[/fancy_box][/vc_column][/vc_row][vc_row type="full_width_background" full_screen_row_position="middle" column_margin="default" column_direction="default" column_direction_tablet="default" column_direction_phone="default" bg_color="#f7f7f7″ scene_position="center" bottom_padding="6%" text_color="dark" text_align="left" row_border_radius="none" row_border_radius_applies="bg" overflow="visible" overlay_strength="0.3″ gradient_direction="left_to_right" shape_divider_position="bottom" bg_image_animation="none" shape_type="" gradient_type="default"][vc_column column_padding="no-extra-padding" column_padding_tablet="inherit" column_padding_phone="inherit" column_padding_position="all" column_element_direction_desktop="default" column_element_spacing="default" desktop_text_alignment="default" tablet_text_alignment="default" phone_text_alignment="default" background_color_opacity="1″ background_hover_color_opacity="1″ column_backdrop_filter="none" column_shadow="none" column_border_radius="none" column_link_target="_self" column_position="default" gradient_direction="left_to_right" overlay_strength="0.3″ width="1/3″ tablet_width_inherit="default" animation_type="default" enable_animation="true" animation="grow-in" animation_easing="default" bg_image_animation="none" border_type="simple" column_border_width="none" column_border_style="solid"][fancy_box box_style="color_box_hover" icon_family="none" color="accent-color" color_box_hover_overlay_opacity="default" box_alignment="left" border_radius="default" image_loading="default" min_height="200″]
Respect
We treat every Diamond individual with respect and dignity, fostering an inclusive and welcoming space where you can feel comfortable and heard.[/fancy_box][/vc_column][vc_column column_padding="no-extra-padding" column_padding_tablet="inherit" column_padding_phone="inherit" column_padding_position="all" column_element_direction_desktop="default" column_element_spacing="default" desktop_text_alignment="default" tablet_text_alignment="default" phone_text_alignment="default" background_color_opacity="1″ background_hover_color_opacity="1″ column_backdrop_filter="none" column_shadow="none" column_border_radius="none" column_link_target="_self" column_position="default" gradient_direction="left_to_right" overlay_strength="0.3″ width="1/3″ tablet_width_inherit="default" animation_type="default" enable_animation="true" animation="grow-in" animation_easing="default" bg_image_animation="none" border_type="simple" column_border_width="none" column_border_style="solid" delay="100″][fancy_box box_style="color_box_hover" icon_family="none" color="accent-color" color_box_hover_overlay_opacity="default" box_alignment="left" border_radius="default" image_loading="default" min_height="200″]
Hope and Strength
We believe in the inherent strength and resilience of every Diamond individual. We are here to provide support, encouragement, and help you find hope during difficult times.[/fancy_box][/vc_column][vc_column column_padding="no-extra-padding" column_padding_tablet="inherit" column_padding_phone="inherit" column_padding_position="all" column_element_direction_desktop="default" column_element_spacing="default" desktop_text_alignment="default" tablet_text_alignment="default" phone_text_alignment="default" background_color_opacity="1″ background_hover_color_opacity="1″ column_backdrop_filter="none" column_shadow="none" column_border_radius="none" column_link_target="_self" column_position="default" gradient_direction="left_to_right" overlay_strength="0.3″ width="1/3″ tablet_width_inherit="default" animation_type="default" enable_animation="true" animation="grow-in" animation_easing="default" bg_image_animation="none" border_type="simple" column_border_width="none" column_border_style="solid" delay="200″][fancy_box box_style="color_box_hover" icon_family="none" color="accent-color" color_box_hover_overlay_opacity="default" box_alignment="left" border_radius="default" image_loading="default" min_height="200″]
Personalized Support
We recognize that each Diamond individual's story is unique. We tailor our support to your specific needs, providing personalized guidance and assistance on your path to well-being.[/fancy_box][/vc_column][/vc_row][vc_row type="full_width_content" full_screen_row_position="middle" column_margin="default" equal_height="yes" content_placement="middle" column_direction="default" column_direction_tablet="default" column_direction_phone="default" scene_position="center" top_padding="5%" constrain_group_1="yes" bottom_padding="5%" left_padding_tablet="8%" constrain_group_4="yes" right_padding_tablet="8%" top_padding_phone="15%" constrain_group_5="yes" bottom_padding_phone="15%" text_color="dark" text_align="left" row_border_radius="none" row_border_radius_applies="bg" overflow="visible" advanced_gradient_angle="0″ overlay_strength="0.3″ gradient_direction="left_to_right" shape_divider_position="bottom" bg_image_animation="none" gradient_type="default" shape_type=""][vc_column column_padding="no-extra-padding" column_padding_tablet="inherit" column_padding_phone="inherit" column_padding_position="all" column_element_direction_desktop="default" column_element_spacing="0px" desktop_text_alignment="default" tablet_text_alignment="default" phone_text_alignment="default" background_color_opacity="1″ background_hover_color_opacity="1″ column_backdrop_filter="none" column_shadow="none" column_border_radius="none" column_link_target="_self" column_position="default" gradient_direction="left_to_right" overlay_strength="0.3″ width="1/2″ tablet_width_inherit="default" animation_type="default" bg_image_animation="none" border_type="simple" column_border_width="none" column_border_style="solid" gradient_type="default"]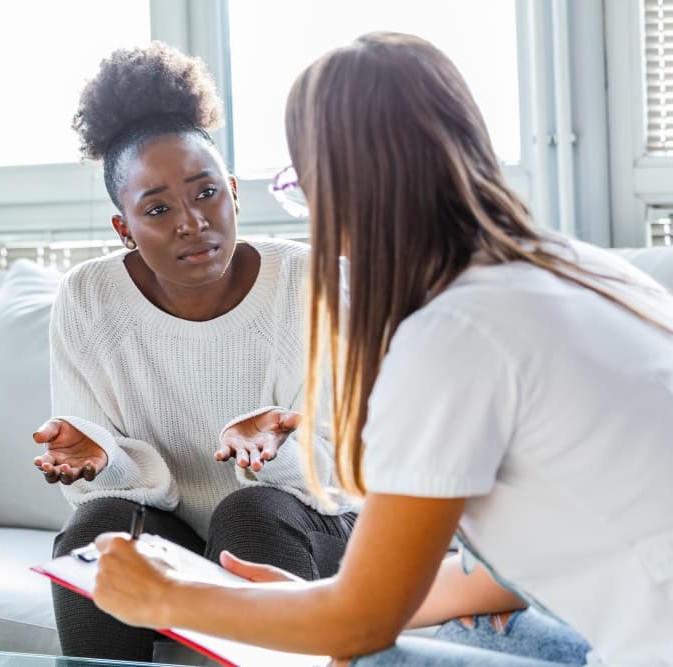 [/vc_column][vc_column column_padding="padding-8-percent" column_padding_tablet="no-extra-padding" column_padding_phone="no-extra-padding" column_padding_position="all" column_element_direction_desktop="default" column_element_spacing="default" desktop_text_alignment="default" tablet_text_alignment="default" phone_text_alignment="default" background_color_opacity="1″ background_hover_color_opacity="1″ column_backdrop_filter="none" column_shadow="none" column_border_radius="none" column_link_target="_self" column_position="default" advanced_gradient_angle="0″ gradient_direction="left_to_right" overlay_strength="0.3″ width="1/2″ tablet_width_inherit="default" animation_type="default" bg_image_animation="none" border_type="simple" column_border_width="none" column_border_style="solid" gradient_type="default"][vc_row_inner column_margin="none" column_direction="default" column_direction_tablet="default" column_direction_phone="default" bottom_padding="10″ top_padding_tablet="7%" text_align="left" row_position="default" row_position_tablet="inherit" row_position_phone="inherit" overflow="visible" pointer_events="all"][vc_column_inner column_padding="no-extra-padding" column_padding_tablet="inherit" column_padding_phone="inherit" column_padding_position="all" column_element_direction_desktop="default" column_element_spacing="default" desktop_text_alignment="default" tablet_text_alignment="default" phone_text_alignment="default" background_color_opacity="1″ background_hover_color_opacity="1″ column_backdrop_filter="none" column_shadow="none" column_border_radius="none" column_link_target="_self" overflow="visible" gradient_direction="left_to_right" overlay_strength="0.3″ width="1/1″ tablet_width_inherit="default" animation_type="default" enable_animation="true" animation="fade-in-from-bottom" animation_easing="default" bg_image_animation="none" border_type="simple" column_border_width="none" column_border_style="solid" gradient_type="default"][vc_column_text]
#YouAreNotAlone
[/vc_column_text][/vc_column_inner][/vc_row_inner][split_line_heading animation_type="line-reveal-by-space" font_style="h2″ text_color="#000000″ line_reveal_by_space_text_effect="default" stagger_animation="true" content_alignment="default" mobile_content_alignment="inherit" link_target="_self" text_content="Listening Time & Emotional Support" font_size="3vw"][/split_line_heading][vc_row_inner column_margin="none" column_direction="default" column_direction_tablet="default" column_direction_phone="default" text_align="left" row_position="default" row_position_tablet="inherit" row_position_phone="inherit" overflow="visible" pointer_events="all"][vc_column_inner column_padding="no-extra-padding" column_padding_tablet="inherit" column_padding_phone="inherit" column_padding_position="all" column_element_direction_desktop="default" column_element_spacing="default" desktop_text_alignment="default" tablet_text_alignment="default" phone_text_alignment="default" background_color_opacity="1″ background_hover_color_opacity="1″ column_backdrop_filter="none" column_shadow="none" column_border_radius="none" column_link_target="_self" overflow="visible" gradient_direction="left_to_right" overlay_strength="0.3″ width="1/1″ tablet_width_inherit="default" animation_type="default" enable_animation="true" animation="fade-in-from-bottom" animation_easing="default" bg_image_animation="none" border_type="simple" column_border_width="none" column_border_style="solid" gradient_type="default"][split_line_heading animation_type="line-reveal-by-space" font_style="p" line_reveal_by_space_text_effect="none" content_alignment="default" mobile_content_alignment="inherit" link_target="_self" text_content="At Diamond Ecoute, we offer dedicated one-on-one listening sessions to provide you with a confidential space where you can freely express your thoughts, feelings, and concerns. Our trained volunteers are here to listen attentively, without judgment, and with utmost empathy." font_size="1.1vw" font_line_height="1.7″ font_size_tablet="18px" font_size_phone="16px"][/split_line_heading][/vc_column_inner][/vc_row_inner][vc_row_inner column_margin="default" column_direction="default" column_direction_tablet="default" column_direction_phone="default" top_padding="30″ text_align="left" row_position="default" row_position_tablet="inherit" row_position_phone="inherit" overflow="visible" pointer_events="all"][vc_column_inner column_padding="no-extra-padding" column_padding_tablet="inherit" column_padding_phone="inherit" column_padding_position="all" column_element_direction_desktop="default" column_element_spacing="default" desktop_text_alignment="default" tablet_text_alignment="default" phone_text_alignment="default" background_color_opacity="1″ background_hover_color_opacity="1″ column_backdrop_filter="none" column_shadow="none" column_border_radius="none" column_link_target="_self" overflow="visible" advanced_gradient_angle="0″ gradient_direction="left_to_right" overlay_strength="0.3″ width="1/1″ tablet_width_inherit="default" animation_type="default" enable_animation="true" animation="fade-in-from-bottom" animation_easing="default" bg_image_animation="none" border_type="simple" column_border_width="none" column_border_style="solid" gradient_type="default"][nectar_btn size="large" open_new_tab="true" button_style="regular" button_color_2="Accent-Color" icon_family="none" text="Contact Us" url="https://diamondecoute.com/contact/"][/vc_column_inner][/vc_row_inner][/vc_column][/vc_row][vc_row type="full_width_content" full_screen_row_position="middle" column_margin="default" equal_height="yes" content_placement="middle" column_direction="default" column_direction_tablet="default" column_direction_phone="default" scene_position="center" text_color="dark" text_align="left" row_border_radius="none" row_border_radius_applies="bg" overflow="visible" overlay_strength="0.3″ gradient_direction="left_to_right" shape_divider_position="bottom" bg_image_animation="none" shape_type=""][vc_column column_padding="padding-3-percent" column_padding_tablet="inherit" column_padding_phone="inherit" column_padding_position="all" column_element_direction_desktop="default" column_element_spacing="default" centered_text="true" desktop_text_alignment="default" tablet_text_alignment="default" phone_text_alignment="default" background_color="#489da8″ background_color_opacity="0.6″ background_hover_color_opacity="1″ column_backdrop_filter="none" font_color="#000000″ column_shadow="none" column_border_radius="none" column_link_target="_self" column_position="default" gradient_direction="left_to_right" overlay_strength="0.3″ width="1/3″ tablet_width_inherit="default" animation_type="default" bg_image_animation="none" border_type="simple" column_border_width="none" column_border_style="solid" column_padding_type="default" gradient_type="default"][vc_column_text css=".vc_custom_1692258580331{margin-top: 30px !important;margin-bottom: 10px !important;}"]
Volunteer
[/vc_column_text][vc_column_text css=".vc_custom_1692258869621{margin-bottom: 35px !important;}"]As a Diamond Volunteer, your support goes beyond time; it's about connecting on a personal level, understanding experiences, and guiding individuals through challenges. Experience the fulfillment of transforming lives while forming lasting connections within our caring volunteer community.[/vc_column_text][vc_row_inner column_margin="default" column_direction="default" column_direction_tablet="default" column_direction_phone="default" text_align="left" row_position="default" row_position_tablet="inherit" row_position_phone="inherit" overflow="visible" pointer_events="all"][vc_column_inner column_padding="no-extra-padding" column_padding_tablet="inherit" column_padding_phone="inherit" column_padding_position="left-right" column_element_direction_desktop="default" column_element_spacing="default" desktop_text_alignment="default" tablet_text_alignment="default" phone_text_alignment="default" background_color_opacity="1″ background_hover_color_opacity="1″ column_backdrop_filter="none" column_shadow="none" column_border_radius="none" column_link_target="_self" overflow="visible" gradient_direction="left_to_right" overlay_strength="0.3″ width="1/1″ tablet_width_inherit="default" animation_type="default" bg_image_animation="none" border_type="simple" column_border_width="none" column_border_style="solid"][nectar_btn size="large" button_style="regular" button_color_2="Extra-Color-1″ color_override="#000000″ icon_family="none" text="Volunteer" url="https://diamondecoute.com/volunteer/"][/vc_column_inner][/vc_row_inner][/vc_column][vc_column column_padding="padding-3-percent" column_padding_tablet="inherit" column_padding_phone="inherit" column_padding_position="all" column_element_direction_desktop="default" column_element_spacing="default" centered_text="true" desktop_text_alignment="default" tablet_text_alignment="default" phone_text_alignment="default" background_color="#ffe1b5″ background_color_opacity="1″ background_hover_color_opacity="1″ column_backdrop_filter="none" column_shadow="none" column_border_radius="none" column_link_target="_self" column_position="default" gradient_direction="left_to_right" overlay_strength="0.3″ width="1/3″ tablet_width_inherit="default" animation_type="default" bg_image_animation="none" border_type="simple" column_border_width="none" column_border_style="solid" column_padding_type="default" gradient_type="default"][vc_column_text css=".vc_custom_1688504975504{margin-top: 30px !important;margin-bottom: 10px !important;}"]
Donate
[/vc_column_text][vc_column_text css=".vc_custom_1688505006952{margin-bottom: 35px !important;}"]Your generous donations allow us to continue providing free telephone consultations, face-to-face listening time, and emotional support to those in need. Every contribution, no matter the size, makes a meaningful impact. Your support enables us to reach more individuals and provide the assistance they deserve[/vc_column_text][vc_row_inner column_margin="default" column_direction="default" column_direction_tablet="default" column_direction_phone="default" text_align="left" row_position="default" row_position_tablet="inherit" row_position_phone="inherit" overflow="visible" pointer_events="all"][vc_column_inner column_padding="no-extra-padding" column_padding_tablet="inherit" column_padding_phone="inherit" column_padding_position="left-right" column_element_direction_desktop="default" column_element_spacing="default" desktop_text_alignment="default" tablet_text_alignment="default" phone_text_alignment="default" background_color_opacity="1″ background_hover_color_opacity="1″ column_backdrop_filter="none" column_shadow="none" column_border_radius="none" column_link_target="_self" overflow="visible" gradient_direction="left_to_right" overlay_strength="0.3″ width="1/1″ tablet_width_inherit="default" animation_type="default" bg_image_animation="none" border_type="simple" column_border_width="none" column_border_style="solid"][nectar_btn size="large" button_style="regular" button_color_2="Extra-Color-1″ color_override="#000000″ icon_family="none" text="Donate Now" url="https://diamondecoute.com/donate/"][/vc_column_inner][/vc_row_inner][/vc_column][vc_column column_padding="padding-3-percent" column_padding_tablet="inherit" column_padding_phone="inherit" column_padding_position="all" column_element_direction_desktop="default" column_element_spacing="default" centered_text="true" desktop_text_alignment="default" tablet_text_alignment="default" phone_text_alignment="default" background_color="#dde3ff" background_color_opacity="1″ background_hover_color_opacity="1″ column_backdrop_filter="none" column_shadow="none" column_border_radius="none" column_link_target="_self" column_position="default" gradient_direction="left_to_right" overlay_strength="0.3″ width="1/3″ tablet_width_inherit="default" animation_type="default" bg_image_animation="none" border_type="simple" column_border_width="none" column_border_style="solid"][vc_column_text css=".vc_custom_1688505280747{margin-top: 30px !important;margin-bottom: 10px !important;}"]
Refer
[/vc_column_text][vc_column_text css=".vc_custom_1688505314035{margin-bottom: 35px !important;}"]Help us reach those who may benefit from our services. If you know someone who is facing life stressors or mental health difficulties, please refer them to Diamond Ecoute. By sharing our contact information or directing them to our website, you can help someone find the support they need during challenging times.[/vc_column_text][vc_row_inner column_margin="default" column_direction="default" column_direction_tablet="default" column_direction_phone="default" text_align="left" row_position="default" row_position_tablet="inherit" row_position_phone="inherit" overflow="visible" pointer_events="all"][vc_column_inner column_padding="no-extra-padding" column_padding_tablet="inherit" column_padding_phone="inherit" column_padding_position="left-right" column_element_direction_desktop="default" column_element_spacing="default" desktop_text_alignment="default" tablet_text_alignment="default" phone_text_alignment="default" background_color_opacity="1″ background_hover_color_opacity="1″ column_backdrop_filter="none" column_shadow="none" column_border_radius="none" column_link_target="_self" overflow="visible" gradient_direction="left_to_right" overlay_strength="0.3″ width="1/1″ tablet_width_inherit="default" animation_type="default" bg_image_animation="none" border_type="simple" column_border_width="none" column_border_style="solid"][nectar_btn size="large" button_style="regular" button_color_2="Accent-Color" color_override="#000000″ icon_family="none" text="Referrals" url="https://diamondecoute.com/referral/"][/vc_column_inner][/vc_row_inner][/vc_column][/vc_row][vc_row type="full_width_background" full_screen_row_position="middle" column_margin="default" column_direction="default" column_direction_tablet="default" column_direction_phone="default" bg_image="556″ bg_position="center center" background_image_loading="default" bg_repeat="no-repeat" scene_position="center" top_padding="9%" constrain_group_1="yes" bottom_padding="9%" text_color="light" text_align="left" row_border_radius="none" row_border_radius_applies="bg" overflow="visible" color_overlay="#000000″ overlay_strength="0.5″ gradient_direction="left_to_right" shape_divider_position="bottom" bg_image_animation="none" gradient_type="default" shape_type=""][vc_column column_padding="no-extra-padding" column_padding_tablet="inherit" column_padding_phone="inherit" column_padding_position="all" column_element_direction_desktop="default" column_element_spacing="default" centered_text="true" desktop_text_alignment="default" tablet_text_alignment="default" phone_text_alignment="default" background_color_opacity="1″ background_hover_color_opacity="1″ column_backdrop_filter="none" column_shadow="none" column_border_radius="none" column_link_target="_self" column_position="default" gradient_direction="left_to_right" overlay_strength="0.3″ width="1/1″ tablet_width_inherit="default" animation_type="default" bg_image_animation="none" border_type="simple" column_border_width="none" column_border_style="solid"][vc_column_text]
What People Are Saying
[/vc_column_text]
My experience with Diamond Ecoute was very good. The call was informative and very encouraging. I felt that I'd been listened to and heard. I was shown compassion and asked relevant questions.
Thank you so much for everything. You will not know the impact you had on me today but you gave me new insight and a reason to continue.
I am pleased with the service I received. Thanks to Diamond Encoute for giving me the peace of mind that I needed.
I was on the edge before coming here today but now I feel at ease. Thank you very much.
[/vc_column][/vc_row]